Vacancy: Thrombosis Journal Editors-in-Chief
Thrombosis Journal is recruiting a new Editor-in-Chief.
World Thrombosis Day (WTD): impacts of hospitalization, cancer-bearing, and earthquakes
October 13th is World Thrombosis Day, a global movement that aims to focus attention on thrombosis, an often overlooked and misunderstood condition. To mark the occasion we invited Tetsumei Urano, Associate Editor of Thrombosis Journal to tells us about the conditions that the day focuses on.

Featured article: Rivaroxaban plasma levels in patients admitted for bleeding events: insights from a prospective study
Serious bleeding events have been frequently described in patients taking direct oral anticoagulants (DOAC). In secondary analyses of phase 3 trials, DOAC plasma concentrations were shown to correlate with bleeding outcomes. This study aimed to describe rivaroxaban plasma levels in patients admitted to the emergency department (ED) for bleeding events. For each patient, risk factors for experiencing bleeding events were also investigated.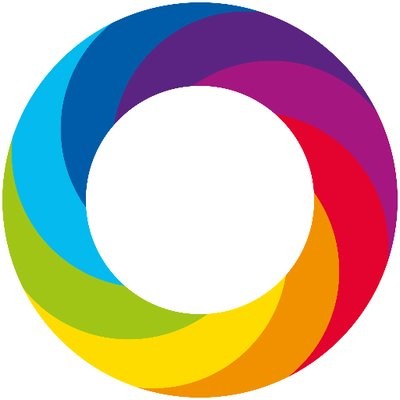 Click here to view the most shared articles in the last month!

Aims and scope
Thrombosis Journal  is an open-access journal that publishes original articles on aspects of clinical and basic research, new methodology, case reports and reviews in the areas of thrombosis.
Topics of particular interest include the diagnosis of arterial and venous thrombosis, new antithrombotic treatments, new developments in the understanding, diagnosis and treatments of atherosclerotic vessel disease, relations between haemostasis and vascular disease, hypertension, diabetes, immunology and obesity.
Latest article series and supplements
State of the Art 2016: Research and Review from the 9th Congress of the Asian-Pacific Society on Thrombosis and Hemostasis
​​​​​​The 9th Congress of the Asian-Pacific Society on Thrombosis and Hemostasis was held from 6-9 October 2016 in Taipei, Taiwan.
As the official journal of the APSTH, Thrombosis Journal has published a supplement of state of the art review and research articles in conjunction with the congress.
Inflammation and its role in thrombosis
In recent years it has become increasingly clear that the immune system and coagulation pathways interact and influence one another. Inflammation-induced thrombosis is considered a feature of several autoimmune diseases and thus such findings have important consequences for the treatment and management of such diseases.
The Asian-Pacific Society of Thrombosis and Hemostasis (APSTH) is a non-profit organization that welcomes any medical or scientific professionals with an interest in the field of thrombosis and hemostasis, particularly those professionals from the Asia Pacific Region.
The main objectives of APSTH are to foster and advance clinical and scientific knowledge in the field of thrombosis, hemostasis and vascular biology through promotion of scientific exchange via meetings, publications, and promotion of international cooperation in clinical studies, and standardization of nomenclature and practices in the Asia-Pacific region.
Editors' quotes
"Open access is a critical element in dissemination of knowledge and research data throughout the world. In the field of thrombosis and haemostasis many developments are relevant, not only for the developed world, but also for those in underdeveloped nations where access to journals may be limited. The strength of Thrombosis Journal is that is can be accessed by everyone, everywhere. I strongly encourage scientists to submit their valuable data (clinical and basic research) to Thrombosis Journal, where we provide a platform for the full range of thrombosis and haemostasis related topics (also including case reports and special issue contributions)."
Hugo ten Cate, Editor-in-Chief, Thrombosis Journal
"Treatment and prophylaxis of thrombotic and bleeding disorders is of great importance to the worldwide population, and there is a great need to facilitate the research activities related to this field. The aim of Thrombosis Journal is to provide a platform on which these important studies are visible to all members of the scientific community and public."
Yukio Ozaki, Editor-in-Chief, Thrombosis Journal
Official journal of
Thrombosis Journal is the official journal of the Asian-Pacific Society on Thrombosis and Hemostasis.

Members of APSTH are entitled to a 15% discount on the article processing charge.
Follow